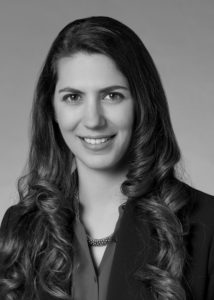 Welcome to my webpage. I am a Senior Researcher in Comparative Politics at the University of Zurich. I recently received the Eccellenza Professorial Fellowship grant (Starting Grant) for the project 'Varieties of Expertise' from the Swiss National Foundation and will be joining St. Gallen University as an Assistant Professor at the School of Economics and Political Science in August 2022. Two fully funded PhD positions are now open, application deadline: April 10th 2022.
I am also an Associate member of the Electoral Psychology Observatory at the London School of Economics and an Associate researcher at the European Governance and Politics Program (EGPP) of the Schuman Centre at the European University Institute.
I study all aspects of comparative political behaviour, in particular citizen attitudes towards experts, technocracy, political distrust and emerging challenges to democratic politics, such as  populism and democratic backsliding. My work has appeared at the American Journal of Political Science, the European Journal of Political Research and the European Political Science Review among others. My new research project 'Varieties of Expertise' (VAR-EXP) will study how citizens want to see expertise incorporated into democratic political processes.
At the UZH I coordinated the research project on Technocratic Politics at the Chair of Comparative Politics. It focused on the study of citizen attitudes towards experts, the role technocrats play in different established democracies and the relationship between technocracy and democracy. The book "The Technocratic Challenge to Democracy" marks the first comparative study of technocratic politics and was published by Routledge in 2020 (blog post at LSE's European Politics and Policy EUROPP on the book).
I received my PhD in Government from the London School of Economics in 2016. I also hold an MSc in Political Communication from the London School of Economics, a BA in Philosophy and Literature from the University of Warwick and have worked as an analyst in international financial markets. When I am not discussing politics and social science research, my non-academic interests extend to cognitive psychology, animal behavior and all things related to nature and the outdoors!
In this site you can find more information about my research interests, working papers and teaching.
You can contact me via email at bertsou [at] ipz.uzh.ch or follow me on twitter @EriBertsou.