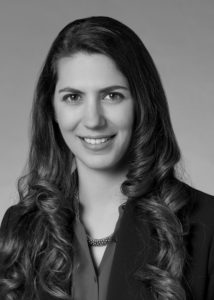 Welcome to my webpage. I am a Postdoctoral Research Fellow in Comparative Politics at the University of Zurich, focusing on comparative political behaviour. I am interested in all aspects of citizen behaviour, especially citizens' attitudes towards democratic institutions, political parties, politicians and experts. My current research focuses on technocratic politics and the role independent experts have in democratic political systems.
I coordinate the research project on Technocratic Politics at the Department of Political Science in Zurich, which includes the study of citizen attitudes towards experts, their preference for expertise in politics and role of technocrats in different established democracies. Our edited volume "The Technocratic Challenge to Democracy" is coming out this spring along with the first publications using our survey on citizen technocratic attitudes. My broader research interests extend to all political attitudes, especially political trust and distrust, partisanship and representation, and emerging challenges to democratic politics, such as  populism and democratic backsliding.  In this site you can find more information about my research interests, working papers and teaching.
I received my PhD in Government from the London School of Economics in 2016. I also hold an MSc in Political Communication from the London School of Economics (2007/08), a BA in Philosophy and Literature from the University of Warwick (2004/07) and have worked as an analyst in international financial markets. When I am not discussing politics and social science research, my non-academic interests extend to cognitive psychology, animal behavior and all things related to nature and the outdoors! You can contact me via email at bertsou [at] ipz.uzh.ch or follow me on twitter @EriBertsou.